AI Language Teaching System
2019-10-20
1. Voice Recognition and Speech Evaluation Technology for Children
In linking students' recorded voices and their corresponding values, we can make comparisons between recording using an acoustic model, scoring entire sentences, and providing feedback on students' pronunciation of every single word.
The AI score is based on the GOP algorithm (Goodness of Pronunciation), through which we can calculate the pronunciation accuracy of each phoneme with a corresponding value (in reference to the text of students' voices; the average value of phonemes throughout the vocabulary and each word). An overall score can be determined based on the pronunciation accuracy's average value, in reference to the text.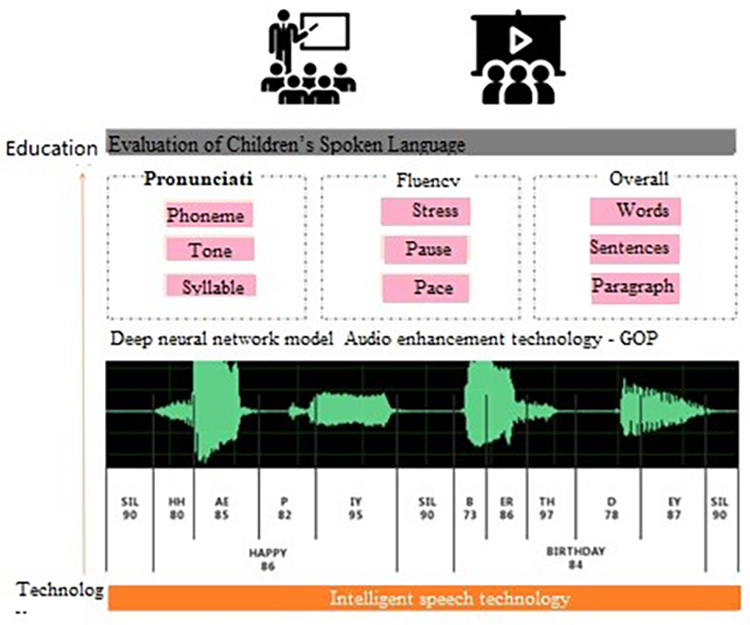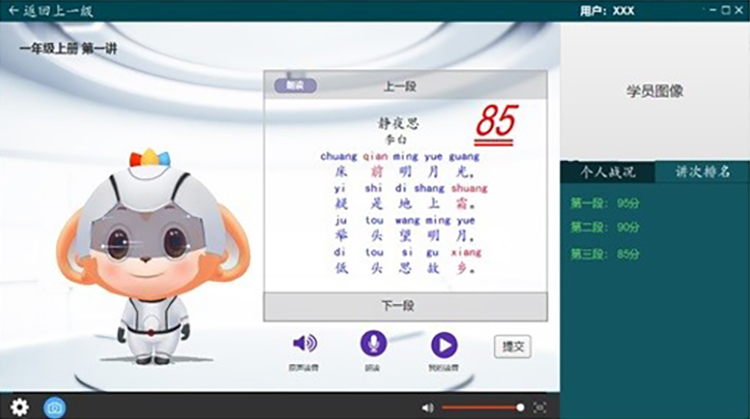 The program addresses the teachers' Mandarin abilities, assessment issue, enables a standard Mandarin teaching method, and providing a real-time accurate voice and speech evaluation. This help teachers improve their own Mandarin level, furthering the learning efficiency and effectiveness for all students.
2. Across all platforms and Operating systems
Easy to install on both PC and mobile devices, enabling teachers and students to learn at any time.
The AI Language Teaching System used in this program has developed different versions for windows, iOS and Android. The PC version is set up at the kindergarten teaching centers and/or schools, while parents and teachers and parents can download the mobile version directly. That way, students can learn both at school and at home using the tool.
3. Bilingual teaching interface combined with everyday local scenarios
We work with the local education bureau and language committee to create a localized vocabulary database. Some common topics include animals, plants, Yi cuisine, Yi clothing, and polite etiquette. We invited local teachers from Zhaojue to produce relevant pictures and Yi/Mandarin bilingual audio files. The program displays these words in a "picture + Yi-Mandarin bilingual pronunciations" mode.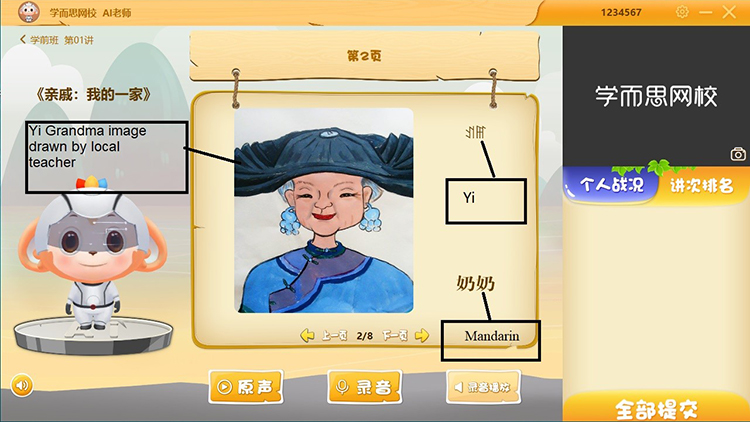 4. Adopting Offline Deployment Strategy, which makes the system easy to promote and replicate. Low teaching hardware requirements makes operation simple, with no need for an internet connection. Learning can start with only one computer and speakers.